Cadres appointment and outstanding staff commendation conference
---
In order to strengthen the internal management system of the company, standardize the operation process of the enterprise, clarify the functions of each department to appoint new personnel. In order to further gather strength, better set up a model and motivate advanced, to commend and reward the employees who have made outstanding contributions to the development of the company in 2017. On June 27, Zhebao Group solemnly held the management cadre appointment and 2017 annual outstanding employee commendation conference.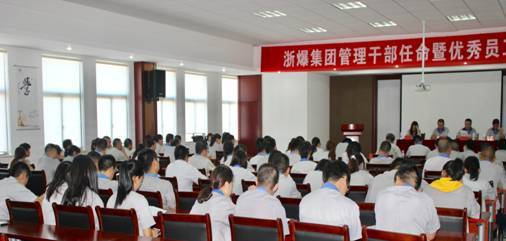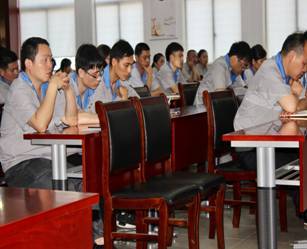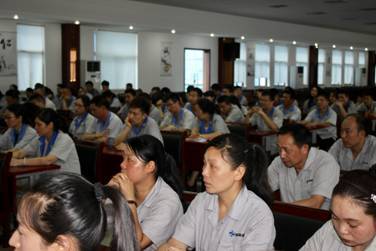 Liu Zeyuan, general manager of Xinba Technology, Lin Gang, Chief executive officer of Xinba Technology, Yu Binyong, Deputy general manager of Xinba Technology, Ye Jinsong, leader of the Group's improvement and promotion team, and Luo Xiaodan, director of Procurement Center's cost control Department, respectively delivered their office speeches on the stage.

Set up a typical, encourage advanced, through the selection of the company, the group company selected a total of 19 outstanding employees. The company honored 19 outstanding employees who worked actively and made outstanding contributions in 2017, and highly recognized their hard work and contributions in the past year.
The list of outstanding employees of each company and Center is as follows:
First, new hegemony science and technology
1. Engine Division:
(1) Engine Workshop: Lin Hong, Wang Fang, Tong Yanfang, Zhou Rongjian;
(2) Spray painting workshop: tube Caigui;
(3) Technical Department: Feng Bo.
2. Engine Division Homemade parts workshop:
(1) Magneto Workshop: Mou Yan;
(2) Clutch workshop: Xing Peibin;
(3) Cylinder head workshop: Wang Zhicui.
3. Motor Division:
(1) Wiring workshop: Jiang Xinping;
(2) Final assembly section: Chen Yuxiang;
(3) Product and Technology Department: Wu Chunxia.
Two, Zhejiang explosion motor
1. Production Department:
(1) Metalworking workshop: Li Yeqing, Wen Deqin;
(2) Final assembly workshop: Zhangdaodi;
2. Technical Department: Zhang Minhui.
3. Financial Center
Zhang Yu.
Iv. Management Center
5. Procurement Center
Materials Department: CAI Lingzhong.